Library
The library acts as a centre of academic and intellectual development for staff and students, and contains encyclopedias, various series of world books and over 10,000 publications.The library subscribes to national and international periodicals, journals and newspapers. Reading is one of the best activities and hobbies that children can indulge in. It not only improves their general knowledge and awareness but also works wonders to improve their communication skills and vocabulary
To enrich our students, we, at Mount Litera Zee School have well-stocked libraries in our school campus catering to the needs and likes of both junior and senior students. From daily newspapers, periodicals, magazines, course related books, autobiographies, encyclopedias, manuscripts to story books, novels, bestsellers, classics etc. the libraries are an organized collection of documented information from across the globe. Our experienced and trained librarians who are experts at finding and organizing information and at interpreting information needs, make the experience simple and wonderful.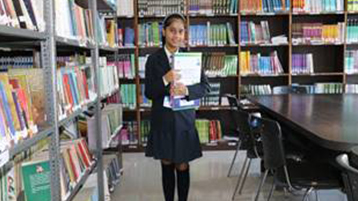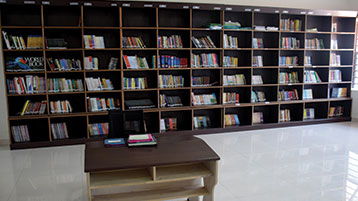 Computer Lab
Two Internet-enabled computer laboratories with over a 100 computers are designed to meet the students' Information Technology needs. Trained and experienced teachers provide both theoretical and practical lessons for students to help them navigate a rapidly changing technology driven world.
Information Technology has become an integral part of our daily life. At our School, we have reposed its importance by having computer labs in the School. Students are provided with computer education right from the primary level. Our computer lab is well equipped with the latest high-end systems and internet facility. Students are taught Web Application, Java, C++, Tux Paint+, Logo, MS-Office, Digital Presentation, Email Messaging, Database Development etc. It maintains an ideal student-machine ratio of 1:1.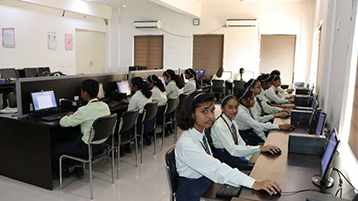 Science Lab
Four science laboratories provide requisite hands-on experience which is the heart of science teaching. Science teachers along with the lab assistant plan various demonstrations and experiments to ignite the curiosity and inculcate a scientific temperament in the students.
The school has well-designed separate science labs for Physics, Chemistry and Biology and a Composite Lab. They are fully equipped as per the guidelines laid by CBSE. These labs facilitate firsthand experience of learning different concepts of science and in developing scientific reasoning through experiments. This is in line with our philosophy of learning by doing.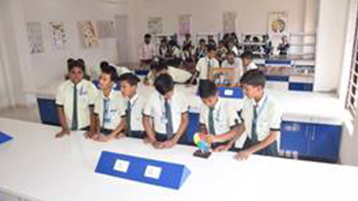 Music
Music education is an important component of the school education years of a child. The benefits of which have been largely documented.
We, at Mount Litera Zee School, work on the overall development of our students. We have music labs in our School catering to the likes and interests of our students. We have several music labs like Guitar, Piano (Keyboard), Vocal, Tabla, Violin, Sitar, Drums, Flute, Dance & Drama in our School catering to the likes and interests of our students. The purpose of having Music labs is to provide the students with an understanding of the fundamentals of music at the same time strengthening their bond with one of the finest forms of art. Exploring the various dimensions of music, whether performing a vocal solo, rehearsing to tune the strings or creating compositions is the main aim of the Music labs of our school.
Our trained faculty of music is committed to giving the students the tools they need to study and perform, as well as the confidence and inspiration to pursue whatever music they find inspiring ultimately making them calm, composed and in sync with their spiritual self.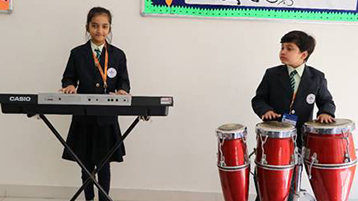 Art & Craft
A bright, airy and inspiring room, which allows students to explore a variety of media ranging from fine art, painting, drawing, and craft to give expression to their creativity.
Art is a popular subject that encourages individual to explore and develop their creative potential. It helps our students to unleash the inner budding artist in them – and better understand art as a subject and not a mere hobby. The school has an art lab having facility for drawing, painting, sculpture and fabric design that serves as a workout session for the imaging prowess of our students. Three well-trained art and craft faculty work throughout the year to nurture the talent of children.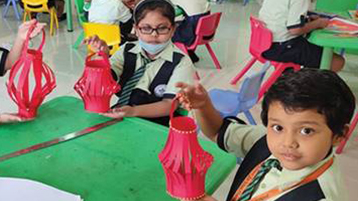 Sports Facilities
The School has good sports facilities, which include indoor and outdoor basketball courts, table tennis facilities and a multipurpose ground. Opportunities for team games and physical training are facilitated by trained physical instructors and yoga teachers. Students practice yoga and pursue sports like table tennis, volleyball, basketball, badminton, throw ball, squash, and athletics. They also enjoy board games like carrom and chess. The annual sports meet is held to celebrate the spirit of sportsmanship.
Mount Litera Zee School brings a new and innovative approach to the delivery of sporting qualifications and our ethos is to provide a level of excellence in providing theory and practical knowledge in sports education. The training imparted fundamentally gives an insight into elementary skills to the participants. Students are given training in various disciplines like Cricket, Football, Tennis, Badminton etc.
Mount Litera Zee School Sports courses are ideal for anyone who has a desire to succeed in the field of Sports whether you are just starting your career, retraining or adding additional qualifications to continue your personal development. Our team of trained coaches who are strict yet friendly helps in the attainment of personal and team goals.
At Mount Litera Zee School, we firmly believe that it is the correct balance of academics and sports that compliments the underlying meaning of education.
At Mount Litera Zee School, we give a lot of importance to develop and work on the talent of our students in the field of sports. Therefore, to provide each student with an option of choosing a sport of their liking and giving them an idealist space to practice and play. We have in our flamboyant campus well-designed sports facilities. We believe in creating a state, and national level champions through our campus.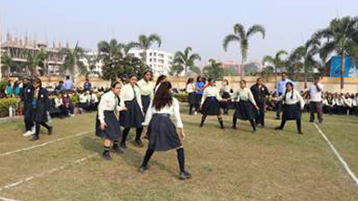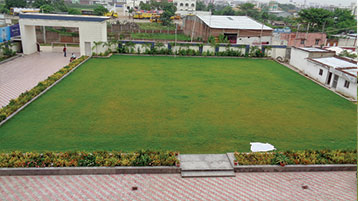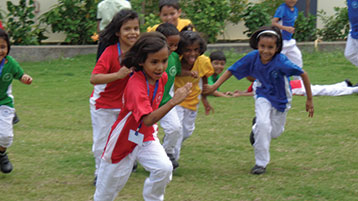 Security
Mount Litera Zee School is committed to providing a safe and secure learning environment for all of our students. Each and every part of our school has safety plans in place for a variety of emergencies and, to ensure that every point of the School meets our security expectations, security procedures are reviewed as needed and periodically throughout the year by our Department of School Safety and Security. We also have installed closed-circuit television (CCTV) in our school premises that serve as a positive measure to help prevent vandalism and enhance security. Security guards are positioned on all the gates of the School to ensure that nobody without monitoring can enter the School premises.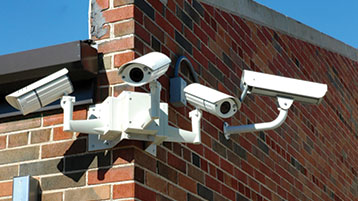 Play Area
The sand pit, slides and swings make coming to school an enjoyable experience for young children.